Designing custom furniture
When someone shows interest in having a piece of furniture made our consultation begins. I will question the form and function they are seeking, and ask if they have any images that reference what they think they want. I will ask what style of furniture they own, modern, or period pieces, light tones or dark. If case goods are the subject of the project are they free standing furniture pieces or cabinetry fixed to the wall? Freestanding furniture can move with the owners from home to home, while fixed cabinets generally stay in place.
From the information I receive I will begin the design. The drawings will need to satisfy the function intended, detail size and style, and clearly represent the appearance of the finish project. Only when the drawings are accepted by the client can the project begin…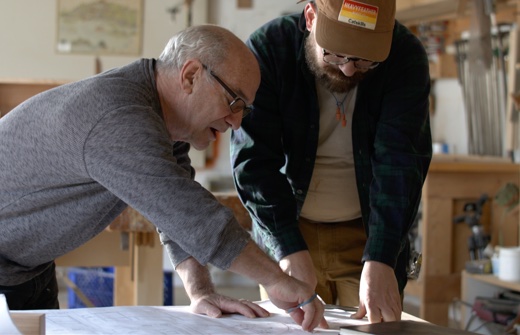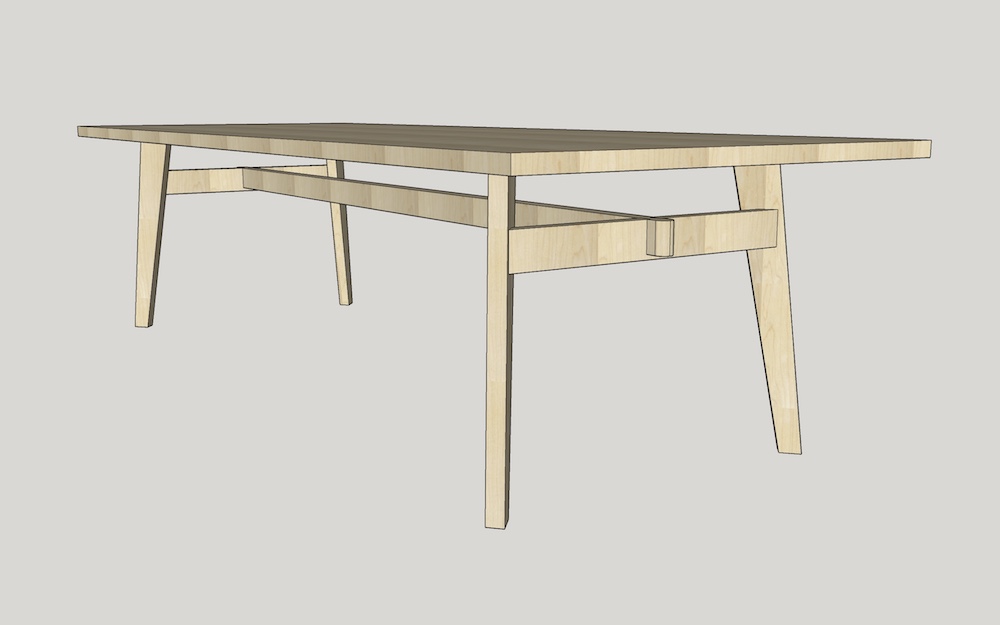 The cost of all work is first figured on a time and material basis. The total material cost, including shop supplies is added to the hours estimated to complete the job. This is the basis for the total cost of the work delivered to your location. Other elements that may be included in this cost structure have to do with scale of the project; for example, ten chairs may cost less individually than fabricating one to four chairs. Where economy of scale works for us, it also works for the client.

A contract is executed that speaks to the particular design. Total cost is clearly spelled out and a payment schedule is delineated. Generally we work on 40% down payment and 60% upon completion.
We believe wood is a precious and beautiful material. We always try to use it with this in mind. We attempt to source our materials locally using domestic hard woods cut and processed as near to our location as possible. We will however at times use what is known as exotics, Sapelle, South America Rose Wood, known as Santos, and similar hardwood at the clients request. Still our focus is on materials grown close to home. We believe even the most common species hold many possibilities.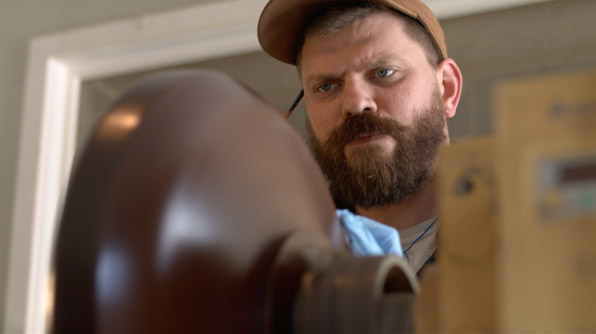 At this stage, the process moves into the making of parts. Patterns are made and used to duplicate shapes of legs, chair parts, or any parts that will be used in multiples. A joinery process is created defining how we will assemble these pieces. Generally a piece will be assembled without glue or fasteners, dry fit, to assess the form and workmanship. If the assembly passes our quality check, we prepare for finishing. Our finishing process varies with different projects. Some work is sprayed with a water based polyurethane. Others are hand rubbed with oils and waxes.
The contracted furniture is built to the specifications from the drawings. All projects are typically delivered and installed at the clients site. All these services are articulated within the executed contract. I will also service any project in the future as needed. Cost for these services will be determined, by the need for service. I stand by my work, I have often made needed repairs of damaged work 10 years after delivery.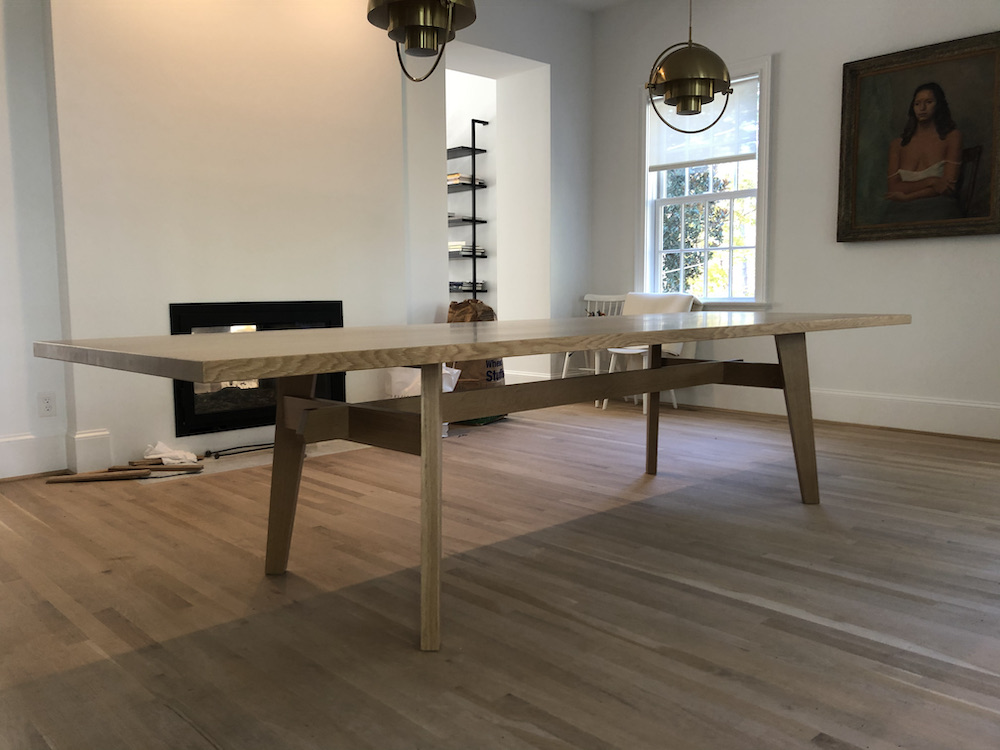 Orange County Artisans Co-op
Our shop, located at 3315 NC-54 W. Chapel Hill, NC. 27516, opened in 1995. The idea behind shared space came from our knowledge of the North Carolina-based Black Mountain School history. At Black Mountain in the early 1950's creatives from NYC gathered for summer meetings.
Many things came from these gatherings; it was a very formative time for the arts in America. Our takeaway from this is that when creatives meet, competition becomes a positive. As a group we support each other in many ways.