Contract CaseWorks to design & build furniture
My intention is to create one-of-a-kind, handcrafted furniture pieces of heirloom quality that, if well kept, will last through generations. I demand a unique aesthetic. I believe this is accomplished by allowing the process to be organic in the regards to the stated form. A chair is a chair, but a beautiful chair that flows with the contours of the human body is a work of art.
I create furniture that is easy to live with, pieces that sit comfortably in the home and add to a pleasing environment.
Many examples of my work are available for viewing: custom tables, chairs, desks, sideboards and china cabinets, to name a few.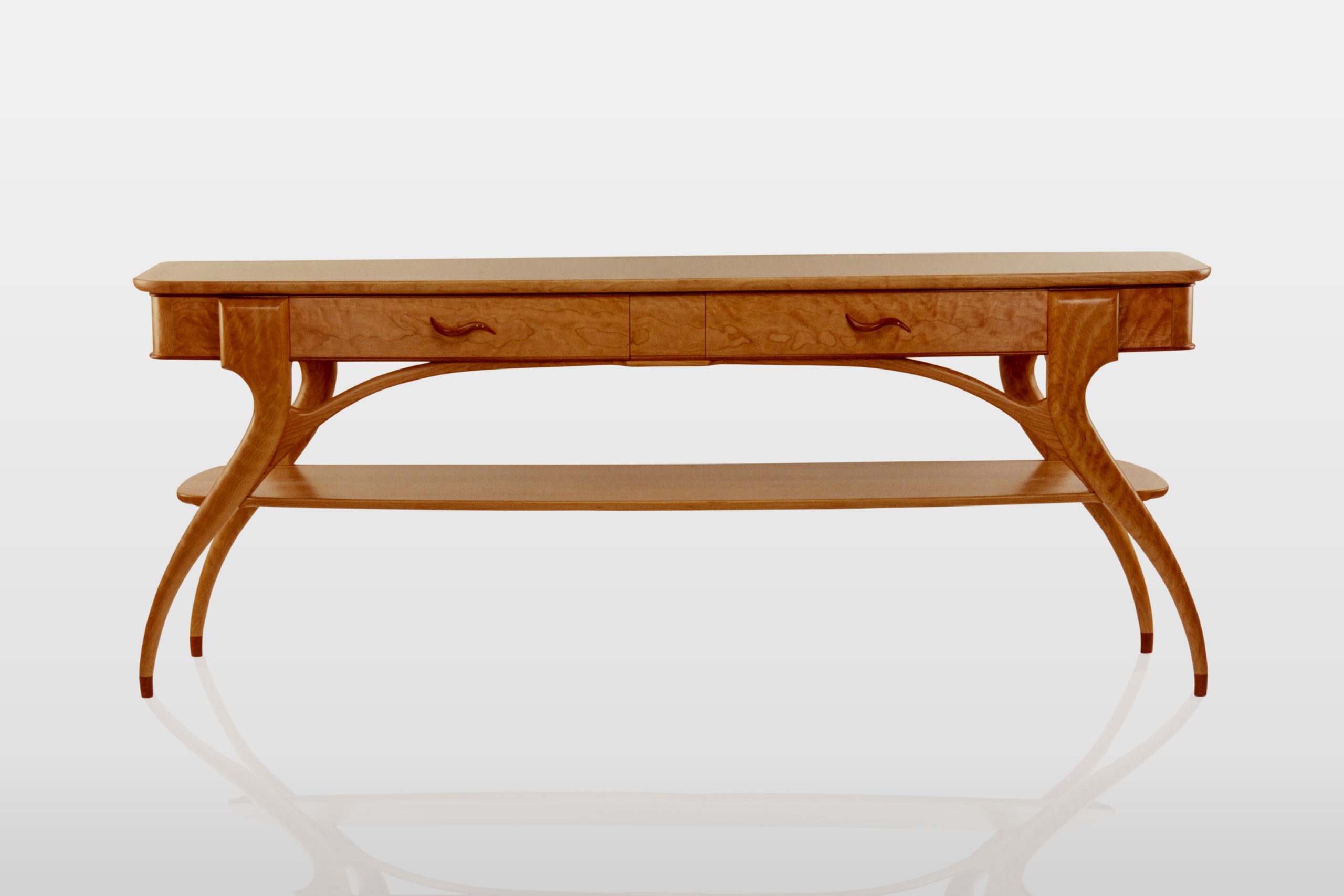 Purchase handcrafted turnings from our collection
Turning wood on the lathe is pure discovery for me. In my practice with the lathe I focus on the creation of vessels made of green wood, freshly cut. Simple forms often dictated by the wood itself, accentuating the grain patterns, the color of the surface and the energy held within, this is a constant process of discovery.
I find the wood lathe the most amazing tool, a tool that seemingly goes in two directions, around and around, forward and reverse. In this simplicity, I can take many actions to create the piece I am working on.
Vessels can be purchased by contacting me through this site. There are always a number of pieces to choose from. They are easily packaged, and shipping cost is minimal.